Tuesday, September 23rd, 2008...6:11 pm
#55: Professional Nursery Decorators
Comments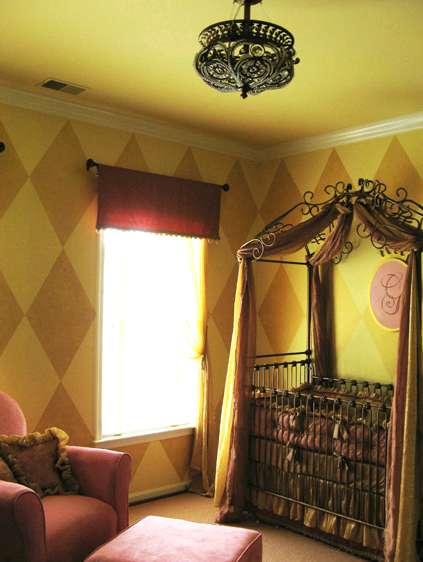 For the Best Parent Ever, there is no better way to say "I love you" to a child than by hiring someone else to say it for them.
No, we're not talking about the ample supply of nannies, parenting coaches, and high-end preschool teachers.  This is a more subtle and profound expression: decorating the nursery.  This is where most parents can personally remind their child just how special and precious they really are to them.
Unless they're the Best Parent Ever.  Then they can hire a professional Nursery Decorator to do the work for them.  Crib placement?  Color selection?  Coordinating the stuffed animals?  This is challenging work for the Best Parent Ever.

| | |
| --- | --- |
| Is it yet another sign of the Apocalypse when successful, well-educated parents are unable to figure out where to put the crib in the child's room?  Or must every child's personal space look like it was art-directed by some primary-color-salivating, mescaline-crazed Tim Burton wannabe?? | |
Either way, it doesn't matter.  Because everyone knows the Best Parent Ever is a co-sleeper.  That custom-painted mural and professionally-"antiqued" rocking horse will soon gather dust beside the urine-resistant shabby-chic crib bumpers and organic mattress.  Our governments should forget about building new oil pipelines and just open some kind of high-speed tubular delivery system from the professionally-decorated nursery to the nearest thrift store to handle all this new found BPE crude.
So take that, sheep!  You will not be counted by the children of the Best Parent Ever, unless you're hopping over a $14,000 Fantasy Carriage Crib.  After all, anyone can sleep.  Only the Best Parent Ever can pay someone a fortune to decorate their child's bedroom.
For more "helpful" parenting tips, join the BPE Discussion Board!